September 24, 2022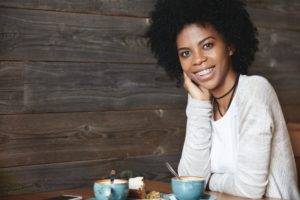 When you've been dealing with misaligned teeth, the decision to get braces can be a game-changer for your smile. Along your journey, braces will take some getting used to, of course. Don't worry, because your orthodontist in Roswell has some tips to help you ensure your first week with braces is a net positive.
Cleaning Your Teeth Is Crucial as Always
Your braces can effectively straighten your teeth, but they won't clean them – that is up to you. Be sure to brush your teeth after every meal, carefully clearing out any food particles that are stuck in your brackets or wires. Brushing and flossing regularly will ensure your teeth don't develop other problems during your braces journey. Stay disciplined because braces do not exempt you from practicing good habits.
Leave No Stone Unturned at Your Appointment
After receiving your braces, don't leave the office until you've asked your orthodontist any remaining questions about braces. They can explain all instructions clearly and ensure you know what to do moving forward. They can also check your wire ends before leaving because sometimes these wires can poke your tongue and cheeks. You should also ensure you're equipped with the necessary supplies before leaving. Dental wax, elastic bands, and other related materials are all useful.
Make Smart Food and Drink Decisions
Even though it's okay to eat immediately after leaving the office, it's advised you stick to softer foods for the first few days. Things like pasta, seedless bread, soft veggies, pudding, yogurt, soup, etc. are excellent options.
You should avoid certain hard and crunchy foods, as they can harm your braces. Also pass on items like nuts, popcorn, hard bread and pretzels, hard candies, and ice cubes. Sugary, sticky sweets and drinks can adhere to your brackets and lead to tooth decay, staining, and gum disease, so they are "treats" to be very careful about indulging in.
Help Your Mouth Heal
Even though brackets are designed to be gentle, they can still rub the soft skin in your mouth and cause irritation. Dental wax can provide comfort for these sore spots until your skin toughens over time, so use it as needed. For significant irritation, you should rinse your mouth out with a solution of warm salt water for about 30 seconds. Do this a few times a day; the salt water will relieve pain and help your mouth sores to heal faster.
Every person adapts to braces differently, and it's a significant change being made to your mouth, after all! But these tips from your orthodontist in Roswell will help to ensure that your discomfort is minimized during the first week with braces and that your treatment gets off to a positive start.
About the Author
Dr. Susan Podray-Donovan earned her dental doctorate at Temple University. She currently serves as the Vice President of the Georgia Society of Orthodontics and is a member of the American Association of Orthodontists. If you are interested in traditional braces, they can improve smiles of all ages, plus insurance and financing are accepted. Schedule an appointment on her website or call (470) 842-9111.
Comments Off

on Tips to Get Through Your First Week of Braces
No Comments
No comments yet.
RSS feed for comments on this post.
Sorry, the comment form is closed at this time.