November 10, 2017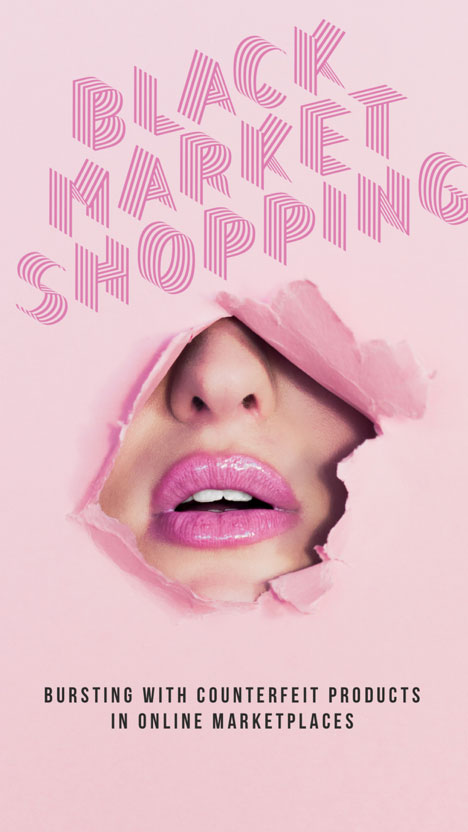 The holidays are upon us, and, like most moms, I'm always on the lookout for a good deal. From toys to food to decorations, I'm on it! But, one thing I won't skimp on is the health of my family.
When it comes to products my family consumes–I want to know the ingredients, the source, and the distributor.
Unfortunately, consumers look for the cheapest price, and may inadvertently buy something off the black market (completely counterfeit) or the grey market (products usually re-labeled, expired or mislabeled with incorrect information).
Counterfeit cosmetics often make the headlines. Consumers usually find these products on the internet, at street markets or in shanty downtown stores. When an item is counterfeit or mislabeled, it's dangerous because we don't know its long-term effects, ingredients or whether it's safe for extended use.
Counterfeit products on the black market are hazardous, but mislabeled and expired products on the grey market can be just as scary.
This problem isn't just affecting big brands like Mac and Bobby Brown Cosmetics. These issues are also found in the world of Dentistry. Searching dental products on EBAY and Amazon you will find tools, dental materials and dental chemicals. It is this grey market that is a growing problem in dentistry. Sometimes chemicals like dental bleach are counterfeit. Not only do they not work as described on the fake packaging, but they can also cause serious burns and injuries to consumers looking for a deal. Other times expired products are relabeled and purchased by an unsuspecting consumer, often leading to a product that doesn't work as prescribed.
The best way to avoid buying poor products is to make your purchase from a reputable distributor. Sometimes these distributors have online stores that can be trusted. Your dental provider is here to help! We want the best for our patients. Do not be afraid to ask your dentist which brands are best, and where these products can be purchased. Many times your dentist or orthodontist can provide reputable products for the same cost or less than the sellers on Amazon, or they can recommend a reputable business to purchase the products that are safe and effective.
Don't hesitate to contact Dr Susan Podray at Serenity Orthodontics for questions about reputable brands and companies for your dental needs.
Comments Off

on Black Market or Grey, does the distribution channel matter?
No Comments
No comments yet.
RSS feed for comments on this post.
Sorry, the comment form is closed at this time.