July 18, 2021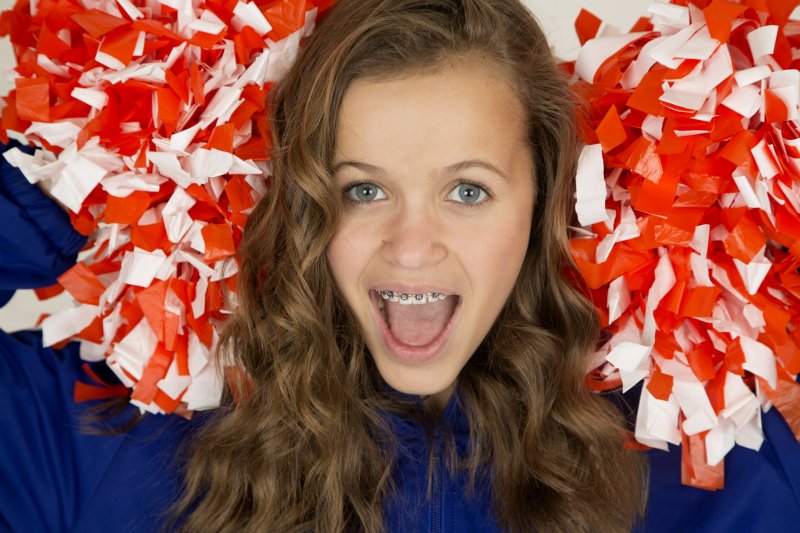 Your teenager is an avid athlete, engaging in all types of sports. You support them in their pursuits but wonder if the new information that they need braces will hinder their athletic performance. The good news is that when placed by a qualified orthodontist and when using the right protection, you can continue to cheer your child on from the stands knowing their smile is safe and well on its way to become healthier and more beautiful. Read on to learn what you and your teen can expect when undergoing orthodontic treatment.
Can My Child Play Sports While Wearing Braces?
Absolutely! Braces should never negatively impact your child's ability to engage in the sport they love. When placed by a licensed and trained orthodontist, braces should allow for effective treatment without causing breathing issues or increased discomfort. However, you should know that it is best to discuss with your child's orthodontist about getting a customized mouthguard. This unique oral device will better protect their teeth while on the field, track, or court.
While it is possible to go to the drug store and buy a one-size-fits-all mouthguard, the truth is they do not allow the necessary space for traditional metal braces. Having a custom one made for your child's mouth will ensure it not only gives the brackets additional room, avoiding potential discomfort, but it is also comfortable to wear and offers maximum protection.
What About Invisalign?
Even if your teenager is wearing Invisalign clear aligners, they can still play their favorite sports. For the duration of the game, they have the option to remove their tray to avoid any potential damage that might cause an aligner to break. But once the game is over, your child will need to immediately reinsert their Invisalign trays to avoid any potential delay in treatment. It is recommended that they keep their trays in a protective, sanitary case so they do not get lost or damaged while outside of the mouth.
They may also opt to keep them in, as this type of clear aligner system is designed to fit snugly against the teeth, keeping them from falling out. However, if the choice is to wear the aligners or a customized mouthguard, it is better to remove the trays before the game starts and slip the mouthguard in to better protect teeth and gums.
Although there might be a few obstacles your child will need to maneuver when wearing braces, they can relax knowing their path toward a straighter smile won't prevent them from engaging in their favorite sport.
About the Author
Dr. Susan Podray-Donovan is a board-certified orthodontist who believes in the importance of a healthy smile for all patients. She and her team at Serenity Orthodontics offer a multitude of orthodontic solutions design to treat all types of dental problems, including overcrowding, spaces between teeth, and misaligned bites. Whether it is with traditional orthodontics, clear aligners, or a combination of both, she can address the problem and produce long-lasting, life-changing results. She can also ensure your child is equipped with a mouthguard to better protect their teeth and braces should they be active in sports. To find out more about orthodontic treatment and its impact on athletic participation, visit our website or call (470) 589-4475.
Comments Off

on Will Braces Keep My Child From Playing Sports?
No Comments
No comments yet.
RSS feed for comments on this post.
Sorry, the comment form is closed at this time.