July 13, 2023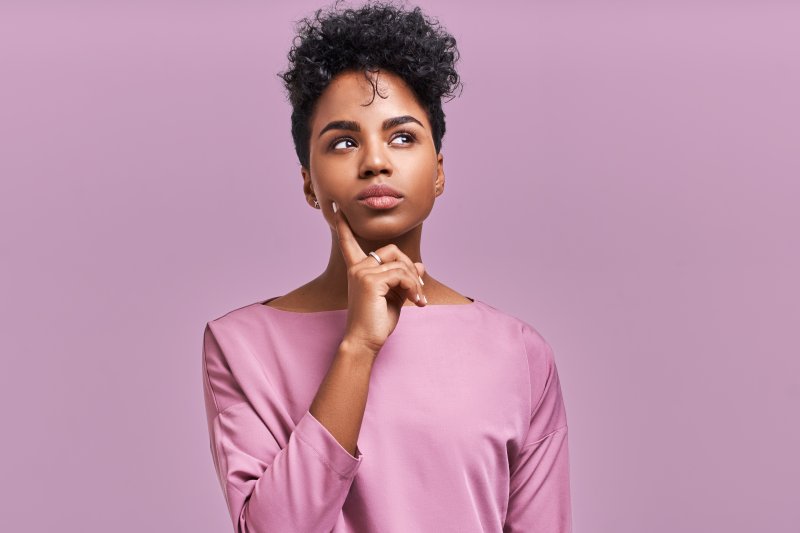 Invisalign is a great way to straighten your teeth without visible braces or dietary restrictions. As with any oral appliances, its clear aligners can sometimes affect the user's speech. While most Invisalign patients report no change in the speech during treatment, there are still a few who experience difficulty. Among those who did experience a change, almost half reported having no persisting trouble. These changes were usually slight and quickly resolved. Here are some ways Invisalign can possibly alter your speech.
How Can Invisalign Change Speech Patterns?
Invisalign clear aligners alter the shape of the interior of the mouth because of how they fit over teeth. This means that a patient might have to take some time to speak normally while wearing them. These effects are usually temporary because the clear aligners are made of very thin plastic and fit snugly over the entire tooth surface, which minimizes any speech changes that occur. The patient might speak more slowly or begin slurring words, but these changes will usually disappear as the tongue learns to adapt to the aligner.
Patients Can Develop a Slight Lisp
Lisps are conditions that are characterized by the inability to pronounce sounds like "s," "z," and "th." Wearing the aligners can alter the air flowing from the mouth by changing the placement of the tongue. This can make distinguishing between these sounds more difficult.
Some patients suffer a lisp for a little while upon putting in their first aligner only to begin speaking normally with it shortly after. In these cases, this same temporary lisp can appear with each new aligner only to disappear when the patient gets used to it. A patient experiencing this will likely be quicker to speak normally with each new aligner.
What If the Change Doesn't Go Away?
In some cases, a patient might have trouble speaking with Invisalign because of an improper fit. This is why it is so important to remain still during the impression process. Not adhering to the wear time guidelines can also cause aligners to not fit correctly. If you are experiencing this, contact your Invisalign provider.
The benefits of Invisalign easily outweigh any temporary inconvenience in speech patterns. Properly aligned teeth make chewing and cleaning easier and can even reduce or eliminate headaches due to TMJ issues. Even if you experience these unlikely inconveniences, you will be rewarded with a lifetime of a beautiful smile.
About the Practice
Serenity Orthodontics is devoted to straightening smiles from six convenient locations in the area of Cumming, GA. Led by Drs. Susan Podray-Donovan, Kylie Lewis, and Karolina Grochowska, the staff provides high-quality orthodontic care with compassion and dedication for their patients. Services include traditional braces, InBrace invisible braces, Damon Braces, and Invisalign Clear Braces. If you're interested in having an Invisalign treatment, contact the office online or at the Roswell office at (470) 842-9111.
Comments Off

on It Might Be Invisible, But Is It Inaudible? How Invisalign Can Affect Your Speech
No Comments
No comments yet.
RSS feed for comments on this post.
Sorry, the comment form is closed at this time.