May 25, 2023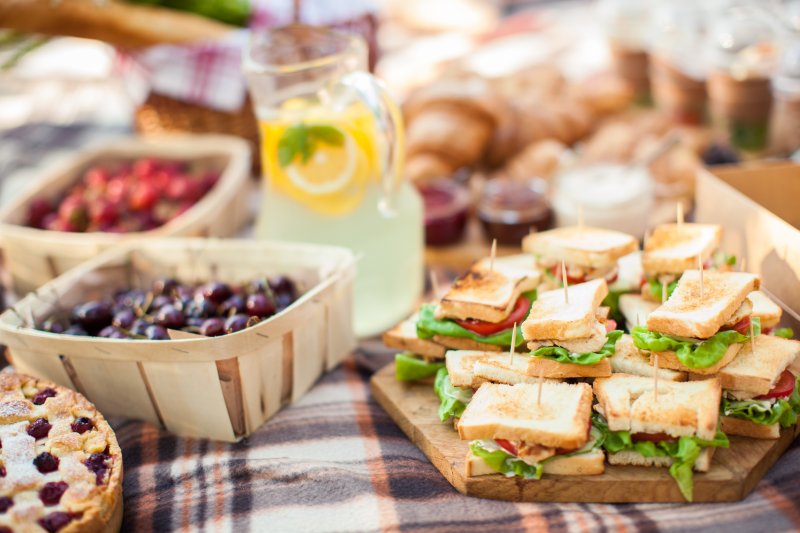 Depending on who you are, you may be wearing braces this summer. That's common enough – many people start treatment during these months. Still, you'll need to prepare for more than just "metal mouth" in your vacation photos. You shouldn't eat certain summer foods while brackets and wires are on your teeth. If you do, you could disrupt your smile-straightening journey. As for the details, your Georgia orthodontist can explain. Here are the summer foods to enjoy and avoid while wearing braces.
Summer Foods Braces Can Enjoy
Before getting to the restrictions, remember that many summer foods are braces-friendly. Such treats are delicious and won't interfere with treatment! Plus, they're easy to find amid your fun in the sun. You can thus enjoy them at your leisure.
As for the specifics of these foods, the most common ones include the following:
Cooked or Grilled Veggies
Macaroni Salad & Other Pastas
French Fries
Deviled Eggs
Various Chilis
Beans
Pudding
Ice Cream
Summer Foods Braces Should Avoid
With all that said, you should avoid some summer staples while wearing braces. Namely, try not to eat:
Hard Fruits & Veggies
As healthy as they are, hard fruits and veggies aren't good for your braces. Biting into them can actually pop off brackets and bend wires. For now, don't chow down on raw pears, whole apples, carrots, or corn on the cob. Doing so could damage your braces and send you to the orthodontist's office.
Tough or Bone-In Meats
Summer cookouts and BBQs are a tradition for some families, but they can be disruptive for braces. Many of their bone-in meats – pork ribs, chicken wings, turkey legs, etc. – are tough and loosen your bands. Others, meanwhile, can get stuck in brackets or the spaces between your teeth. You'd be wise to skip these meals for a while or at least cut them into bite-sized pieces.
Sticky Sweets
You might normally chew on sticky candies over summer vacation. However, braces make this option less appealing. Sugary sweets can adhere to brackets and wires, becoming hard to remove. Therefore, avoid taffy, caramel, toffee, licorice, and other such fare. Instead, go for safer choices like plain chocolate or fudge.
Clearly, wearing braces this summer means making some changes to your diet. Even so, remember: there are plenty of seasonal treats to enjoy even as you straighten your smile.
About the Practice
Serenity Orthodontics is based in several Georgia locations, from Cumming and Braselton to Roswell, Jonesboro, and Suwanee. Led by Drs. Podray, Lewis, and Grochowska, our practice offers top-quality orthodontic work. As such, you can count on us for everything from traditional braces to clear Invisalign aligners. We even use the latest dental technology for each of these amazing services! For more information or to book a visit, you can reach us on our website or by phone at (678)-879-3006.
Comments Off

on Summer Foods to Enjoy (and Avoid) While Wearing Braces
No Comments
No comments yet.
RSS feed for comments on this post.
Sorry, the comment form is closed at this time.