August 22, 2022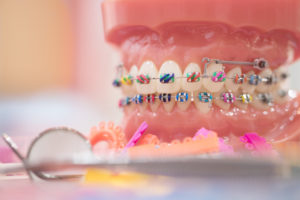 Dental insurance can be complicated to navigate due to varying coverage from plan-to-plan and other tedious factors, which can make it difficult to determine whether your insurance will cover the cost of orthodontic treatment for your child. One thing's true for most providers, and that's the fact that many plan's benefits expire on January 1st at the start of the new year, so if you're wanting them to receive treatment before that, you'll need to schedule an appointment with an orthodontist. Read on to learn whether dental insurance covers orthodontic treatments and how you can find out more about your specific plan's benefits.
Do Dental Insurance Plans Cover Orthodontics for Kids?
Dental insurance plans typically don't cover the cost of orthodontic treatments for adults, but some do for children under the age of 18. Unfortunately, there's no easy yes or no answer to this question, and the best way to find out whether your plan will cover your family's orthodontic needs is to call the members services phone number on the back of your insurance card.
If your insurance does cover the cost of orthodontics for your child, it may not be the entire price, so it's a good idea to have financing help in your back pocket, just in case. Once you find out and review your coverage with your insurance company, you can schedule an appointment with an in-network or out-of-network orthodontist in your area. In some cases, if you're paying out-of-pocket, you may be eligible for a discount.
What Dental Plans Cover Orthodontic Treatments?
Many dental insurance plans cover orthodontic treatments for children, but again, the benefits will depend on the individual plan that you have, not necessarily the provider. Some recommended PPO plans that may partially or fully cover the cost of orthodontics include, Aetna, BCBS, Delta Dental, Cigna, Humana, and many more.
What if Dental Insurance Doesn't Cover Children's Braces?
If you don't have dental insurance or your plan won't cover the cost of your child's braces, there are other options out there that can help! Some orthodontic practices offer flexible in-house financing plans that are interest-free. This allows you to make regular monthly payments that are easier to fit into your budget than a large lump-sum up-front payment.
Making sure your child's dental needs are taken care of can be stressful, especially when you're dealing with jumping through hoops to figure out what your insurance may or may not cover. Fortunately, there are many supportive and flexible providers that will help you through the payment and financing option to make sure that your little one gets the orthodontic care they need and deserve.
About the Practice
At Serenity Orthodontics in Suwanee, we're proudly in-network with a large list of PPO insurance plans, including Aetna, SunLife, Ameritas, Cigna, BCBS, and many more! We also offer additional in-house, interest-free financing to make paying for orthodontic treatment easy and simple. We're happy to help patients navigate their coverage and get the most out of their investment in insurance. For questions about financing orthodontic treatment, visit our website or call 678-879-3006.
Comments Off

on Will Dental Insurance Cover My Child's Braces?
No Comments
No comments yet.
RSS feed for comments on this post.
Sorry, the comment form is closed at this time.