January 17, 2023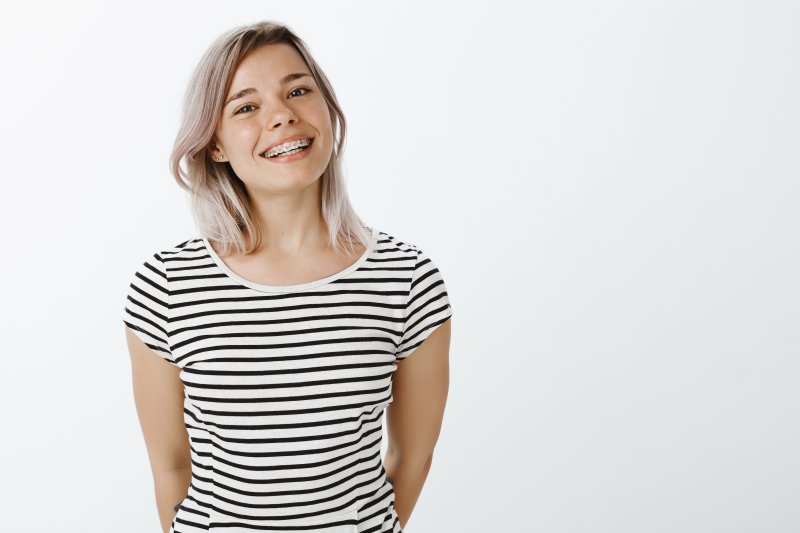 If you've gotten braces or clear aligners recently, you're probably still adjusting to quite a few things about the treatment. You may be talking differently, or still getting used to cleaning.
You might also have noticed a peculiar feeling: one of your teeth being strangely loose. It may even feel to you like your teeth could fall right out of your head! For the most part, this isn't unusual. If you want to know more about how why your braces can make your teeth feel loose, here are some reasons that could be the case.
Why Do My Teeth Feel Loose?
As was mentioned before, it's typical for people who have braces to feel like their teeth are loose. That has to do with the way that braces work. When your teeth begin to shift, the periodontal ligament that connects the teeth to the gums will have to give your teeth a little bit of slack. This "stretching" is why your dentist had you wear spacers before you got your braces, and why they were so uncomfortable. It's also why your teeth can sometimes feel like they're floating on your gums.
Can Braces Make My Teeth Fall Out?
Short answer: no. Not on their own, anyway. The periodontal ligament has to stretch to accommodate your teeth moving, but that doesn't mean that it'll break. When you get your braces off, that ligament will settle back into place and hold your teeth in position again. In the meantime, however, you'll have that odd "floating" feeling.
However, it is possible for your teeth to fall out while you're wearing braces if stop taking care of them. Gum disease and other oral health conditions can cause tooth loss in severe cases, and the difficulty of properly cleaning your oral appliance can make it likelier that you'll get them.
How Do I Take Care of my Braces?
The most important thing if you're worried about losing your teeth is to take care of your braces properly. Be sure to brush twice a day, and to take the time to brush around either side of your brackets. If you haven't already, you might also invest in interdental brushes or floss threaders that allow you to floss while wearing braces.
Finally, make sure to see your dentist often. They'll be able to keep you on the right track, and ensure that no serious oral health problems are developing.
About Our Practice
At Serenity Orthodontics, we stand apart from other orthodontic practices with our commitment to treating our patients with respect. When you visit our office, you won't feel like just another set of teeth—we'll work alongside you to help you reach the smile of your dreams. The result is that our patients don't just have their teeth straightened, but have their lives changed.
If you have any questions about braces making your teeth feel loose, we can be reached at our website or by phone at (678) 879-3006.
Comments Off

on Why Do My Braces Make My Teeth Feel Loose?
No Comments
No comments yet.
RSS feed for comments on this post.
Sorry, the comment form is closed at this time.